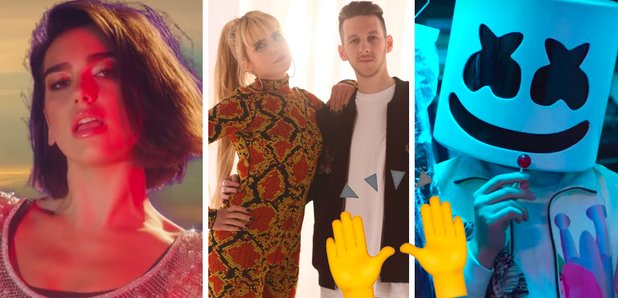 Dance music is having a moment in 2018 – here's the biggest and best songs of the year to date!
Summer is here and what better soundtrack for a party or aperitif than some of the best dance anthems out there?
Reading: Best dance videos 2018
We've rounded up some of the best dance tunes of 2018 so far and we're sure they'll rock.
so if you love dance music, check out the perfect clubbing playlist… it's our top 10!
> hot! the 10 sexiest music videos of 2018… so far!
10.jonas blue – rise ft. jack & cat
See also: How many miles is the tour de france
jonas blue has done it again. has produced another great collaboration, landing social stars jack & jack on his last song.
9.potted & Dzeko – Jackie Chan with Preme & post malone
post malone is one of the hottest rappers right now and his voice works just as well on a great dance tune.
8. m-22 – first time with medina
m-22 are a dj duo, matt and frank, who met on March 22…hence the name of the group!
7. mk-17
'17' is probably mk's biggest hit since their 2013 remix of storm queen's 'look right through'.
6. follow her & faith dove – lullaby
sigala will release her debut album in 2018 and we can't wait to hear more hits like 'lullaby'!
5. David Guetta & sia – flames
See also: With &039Bama-LSU approaching, where did &039Game of the Century&039 come from?
We've lost count of the number of times these two have worked together… but it always sounds amazing!
4. Jax Jones – Breathe with Ina Wroldsen
jax jones is one of the coolest dj's out there and we know you've been listening to this in the studio.
3. zedd – the middle ft. maren morris
what a song! zedd auditioned a bunch of singers for 'the middle' before settling on american country star maren morris.
2. marshmello & anne-marie – friends
We're still no closer to finding out who marshmello really is… no matter how many times we pester anne-marie for the answer!
1. Calvin Harris & dua lipa – a kiss
had to be: the biggest dance song of 2018 so far has to be this great calvin and dua collab!
the great official vodafone top 40 with marvin humes – sundays from 16:00
See also: The Sea Dogs – Queen Elizabeth's Privateers – World History Encyclopedia